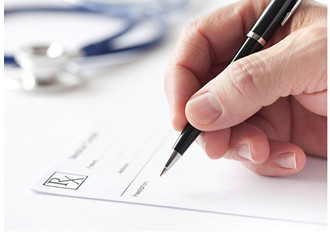 "An opioid epidemic is
what happens when pain
is treated only with pills"
The Washington Post
Stop the addiction before it starts!
According to The Journal of American Medical Association (JAMA) "Opioid abuse has reached epidemic proportions in the United States and often begins with a prescription for a pain medication." Also, the CDC says, "Overprescribing powerful prescription pain medications, intentionally or unintentionally, is a national epidemic."
Many physicians have been referring patients to other specialties because of concerns of prescribing pain medication and as a result are no longer seeing patients suffering with pain. Other physicians are concerned about their patients and are seeking treatment options to help patients suffering with pain or the pain caused by circulatory disorders. If you want to help your patients, join the physicians, hospitals, universities, and professional sports teams that are successfully treating patients with this advanced medical technology know as Electroanalgesia (EA).
Free in-house demonstrations available!
For many years we have been providing physicians the latest in Electroanalgesic medicine, physical medicine treatment, science and technology for patients suffering with long-term intractable pain or severe pain caused by circulatory disorders.
The NeuroMed Electroanalgesic Delivery System with the MATRIX System software is the only medical technology that uses an advanced High Definition frequency generator (HDfg)™ to provide pure high frequency signals and can provide very high energy delivery to a patient. It is also the only medical technology in the market that is using a Multi-Frequency, Multi-Algorithm Technology programs that can produce different known physiological mechanism of action to provide physicians with an alternative solution and can successfully treat a multitude of medical conditions including PAIN or the pain caused by circulatory disorders.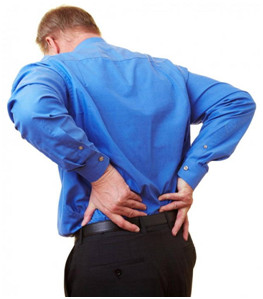 Take advantage and select 3-5 of your worst
"LOW BACK PAIN PATIENTS"
and call us today at (949) 369-7135
Physicians Testimonials
"The goal would be to reduce the amount of medication the patient is taking" … " You don't need to throw people on all these narcotics. There are other options" … " It is super, super high-technology, It's like the new wave of pain relief."
Dr. M. Mina - Physical Medicine and Rehabilitation
"... The unique feature of the MATRIX system is that people have pain relief that exceeds the time of treatment. So days and weeks later they still have pain relief. It seems to be a cumulative effect, so as they get more treatments, they are able to have longer periods of time of pain relief."
Dr. G. Smith - Anaesthesiologist
" … I find that the effect of electroanalgesia is equal to or more efficacious than traditional pain management techniques. The safe and effective treatment modality also allows me to utilize it on patients who would not want traditional pain management procedures and who may be too sick for traditional pain management."
- Dr. F. Kousaie Anaesthesiologist
View More
Testimonials
Over the past 30 years, physicians have been avoiding the complications due to prescribing medication and providing million of treatments across the country with excellent patient outcomes. Prestigious hospitals, universities, professional sports teams, and thousands of satisfied physicians nationwide are successfully used Electroanalgesia (EA) in treating patients suffering with pain or the pain caused by circulatory disorders.