N e u r o M e d
. . . providing advancements in pain management
Are your patients still complaining of PAIN?
Are you concerned about over prescribing narcotics to your patients? Or your risk if a patient becomes addicted or overdoses on the drugs you prescribed? The Drug Enforcement Administration (DEA) could be considering your office to be one of many that is over prescribing Schedule Two or Schedule Three Controlled Substances in your area and you might not be aware of it.
The Challenge of Overprescribing
According to The Journal of American Medical Association (JAMA) "Opioid abuse has reached epidemic proportions in the United States and often begins with a prescription for a pain medication." Also, the CDC says, "Overprescribing powerful prescription pain medications, intentionally or unintentionally, is a national epidemic."
Why not investigate the proven and effective treatment of Electroanalgesia (EA) by NeuroMed for the treatment of PAIN and Circulatory Disorders. It is considered by many specialists like Family Physicians, General Practitioners, Internal Medicine, prestigious hospitals, and universities in the medical industry today to be the most advanced medical technology in the Health Care Industry, and it is changing the way they treat their patients TODAY
Worldwide, Pain is one of the most common reasons why people consult a physician today, yet frequently it is inadequately treated, leading to enormous social cost in the form of lost productivity, needless suffering, and excessive healthcare expenditures.
Despite the obvious benefits of pharmacotherapy drugs for pain management, undesired side effects for patients as well as problems with chemical addiction have created serious concerns for many physicians today. Numerous controlled research investigations have directed the astute medical community toward more "non-invasive" medical interventions such as clinical Electroanalgesia (EA) to manage or mitigate a patient's pain.
The NeuroMed Electroanalgesic Delivery System with the MATRIX System software is the only medical technology that uses an advanced High Definition frequency generator (HDfg)™ to provide pure high frequency signals and can provide very high energy delivery to a patient. It is also the only medical technology in the market that is using a Multi-Frequency, Multi-Algorithm Technology programs that can produce different known physiological mechanism of action to provide physicians with an alternative solution and can successfully treat a multitude of medical conditions including PAIN.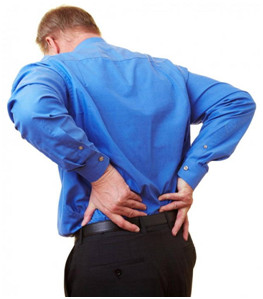 Take advantage of a free in-office demonstration; select 3-5
of your worst "LOW BACK PAIN PATIENTS"
and call us today at (949) 369-7135

Request Additional
Information
What are they saying
about this Technology?

For years many physicians have been helping patients by using this effective advanced physical medicine treatment known as Electroanalgesic . . .

see videos

About this
Technology?

An Electroanalgesic treatment is used to reduce the ability of the affected nerves to transmit pain signals . . .

see more

What is the
Science?

Although electromedicine may seem like a new technology to many practitioners, it is actually one of the oldest and most documented . . .

see videos
Avoid complications due to prescription medication and patient loss to outside referral by using a non addictive treatment option known as Electroanalgesic Medicine. Join physicians, hospitals, universities, and professional sports teams in successfully treating pain.